Information: 780-333-4477
Directions to Park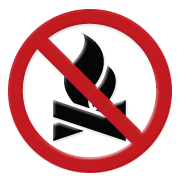 Updated: May 25, 2018
The ban prohibits ALL open fires, including campfires and charcoal briquettes.
Portable propane fire pits and gas or propane stoves and barbeques designed for cooking or heating are allowed.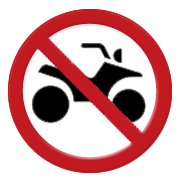 Updated: May 25, 2018
While the majority of Alberta Parks sites do not allow off-highway vehicle (OHV) use, this map displays locations where the Agriculture and Forestry OHV ban is likely to affect OHV users.
For further clarification, please contact the local Alberta Parks office.
This Provincial Recreation Area is operated by the Town of Swan Hills under a lease agreement with the Province of Alberta. The long-term lease provides some flexibility in how the campground is operated. Check with the Town of Swan Hills for more information on services offered.
Park Boundary
Activities
  Canoeing/Kayaking
  Fishing
  OHV Riding (Off-site)
  Snowmobiling (Off-site)
---
Note Permitted activities may vary within a park. Please confirm details with park staff.
Fishing: The lake is stocked with trout.
OHV Use: Direct access to trail system from campsites is permitted. Respect other campers - use your ATV to directly access trails ONLY.
Snowmobiling: Direct access to trail system is permitted. Road is not plowed in winter.