Information: 403-653-2522
Directions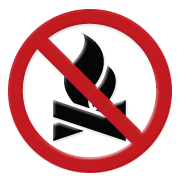 Updated: August 13, 2018
The ban prohibits ALL open fires, including campfires and charcoal briquettes.
Portable propane fire pits and gas or propane stoves and barbeques designed for cooking or heating are allowed.
Park Boundary
Activities
  Camping
  Canoeing/Kayaking
  Fishing
  Hiking - Front Country
  Power Boating
  Sailing
  Wind Surfing
  Ice Fishing
---
Note Permitted activities may vary within a park. Please confirm details with park staff.