Windy Point Campground
Information: 403-382-4097
Directions to Campground
Windy Point Campground is in Oldman Dam Provincial Recreation Area, 13 km north of Pincher Creek on Hwy. 785. Open sites along the shores of the Oldman River Reservoir are suited to RVs. A boat launch and pier make it a good choice for campers wanting easy access to the water. This is a popular spot for all kinds of water sports. Constant breezes make it an ideal place for sailing and wind surfing.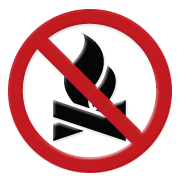 Updated: August 13, 2018
The ban prohibits ALL open fires, including campfires and charcoal briquettes.
Portable propane fire pits and gas or propane stoves and barbeques designed for cooking or heating are allowed.
Camping: May 6 - Oct 15 (First Come First Served)
Site Type
Campsites
Rate / night
Unserviced
16
$ 16
Amenities
Boat Launch
(AIS Warning)
Pier
Pit/Vault Toilets
Sewage Disposal
Notes
Camping All campsites are first come-first served.  Self-registration is in effect with camping fees paid by cash or personal cheque only.
Firewood Campfires are prohibited.
---
Note:
Any maps and map views are for general information only. Do not rely on them for navigation or to determine legal boundaries.