Operator: MIM Management Group
Read our COVID-19 guidelines by clicking this banner before visiting one of our parks. We are monitoring our operations to prevent the spread of COVID-19 and this page is updated as adjustments are made.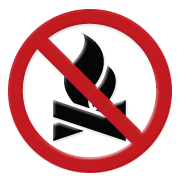 Fire Ban in Effect
Seasonal Service Change
Seasonal Water Shut Off
This large prairie campground is in Little Bow Provincial Park, 20 km south of Vulcan on Hwy. 23, 16 km east on Hwy. 529 and 1 km south on an access road. There are both unserviced and powered sites, suitable for RVs and tents. Trees throughout the campground provide some refreshing shade. The breezy reservoir is perfect for sailing and wind surfing. It's also a good spot to enjoy canoeing, water skiing, fishing, swimming, and the beach.
Camping Notes

Firewood
Firewood is available for sale.

Sewage
Water filling station and sewage disposal station is located at the entrance of the park, on top of the hill.
The sewage disposal fee is $6.00.  Place payment in payment vault located at sewage disposal station.  Not available September-May.
Water
During peak season there may be brief water interruptions. Please fill you tank prior if you require immediate water upon arrival.
Coin-operated showers are available (2.5 minutes per $1 coin).
Water systems will be shut off for the winter season from middle of September until middle of May.  This includes water to shower building; stand pipes and sewage disposal station.