Operator: Wabamun Lake Campground Operations
Read our COVID-19 guidelines by clicking this banner before visiting one of our parks. We are monitoring our operations to prevent the spread of COVID-19 and this page is updated as adjustments are made.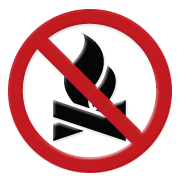 Fire Ban in Effect
This large campground is found in Wabamun Lake Provincial Park, 3 km east and 1 km south of Wabamun off Hwy. 16A. There are about 275 treed sites here, including unserviced and power sites. You'll find trails for hiking and biking and a large beach and waterfront for swimming, boating, and sailing. 
ACCESSIBILITY
Two wheelchair-accessible campsites (90, 91)