Operator: Panda Investments Ltd.
Day Use is permitted. Outhouse facilities are open where feasible - be prepared with your own hand sanitizer and toilet paper. Campgrounds open June 1 at 50% capacity. Second RV units will not be permitted on campsites. We are monitoring our actions to prevent the spread of COVID-19 and will adjust as needed.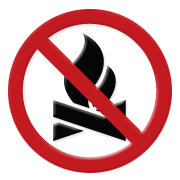 Updated: May 08, 2020
The ban prohibits ALL open fires, including campfires and charcoal briquettes.
Portable propane fire pits and gas or propane stoves and barbeques designed for cooking or heating are allowed.
West Canal Campground is in the Brazeau Reservoir Provincial Recreation area, about 60 km southwest of Drayton Valley on Hwy. 620. This small campground is located near the waterfront and is well treed. Enjoy fishing, powerboating or canoeing on the reservoir, bird watching and other wildlife. OHV trails are located nearby, but they are prohibited in the campground.
Camping Notes

Firewood
Firewood: $7.50/bundle.
Water
Recent changes to the recreation area regulation under the Public Health Act have affected provision of drinking water in this campground – we cannot absolutely guarantee that water from hand pumps is free of pathogens because of the risk of ground water contamination. As a result, Alberta Parks recommends that you bring your own drinking water.