Winagami Lake Campground
Information: 780-751-2598 (Summer Permit Booth)
Directions to Campground
This campground is found in Winagami Lake Provincial Park, 20 km north of High Prairie on Hwy. 749, 10 km west on Hwy. 679 and 7 km north on an access road. It has over 60 treed sites suitable for both tents and RVs, with both unserviced and powered options. Enjoy amenities like the playground, wading pool and showers, or relax on the sandy beach. There are good boating opportunities, and the option to fish from the breakwater. If you enjoy birding, it is a good place to find many species of waterfowl, shorebirds and songbirds.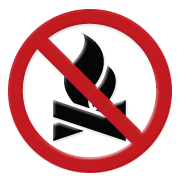 Updated: May 25, 2018
The ban prohibits ALL open fires, including campfires and charcoal briquettes.
Portable propane fire pits and gas or propane stoves and barbeques designed for cooking or heating are allowed.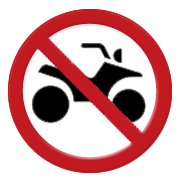 Updated: May 25, 2018
While the majority of Alberta Parks sites do not allow off-highway vehicle (OHV) use, this map displays locations where the Agriculture and Forestry OHV ban is likely to affect OHV users.
For further clarification, please contact the local Alberta Parks office.
Amenities
Firepits
Firewood Available
Pit/Vault Toilets
Playground
Power
Sewage Disposal
Showers
Water - Tap
Wheelchair Accessible
Notes
Camping Flush toilets are available in the shower building.
Camping This is a self-registration campground. Payment can be made by cash or personal cheque (payable to "Government of Alberta"). Credit cards are NOT accepted as payment.
Water Water is shut off for the season in mid-September.
Online Reservations
---
Note:
Any maps and map views are for general information only. Do not rely on them for navigation or to determine legal boundaries.