Information: 780-836-0195
Directions to Park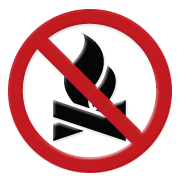 Updated: May 25, 2018
The ban prohibits ALL open fires, including campfires and charcoal briquettes.
Portable propane fire pits and gas or propane stoves and barbeques designed for cooking or heating are allowed.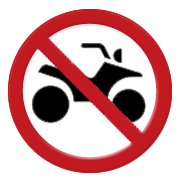 Park Boundary
Activities
  Beach
  Birding
  Camping
  Canoeing/Kayaking
  Electric Motors Only
  Fishing
  Hiking - Front Country
  Horseshoes
  Swimming
  Wildlife Viewing
  Ice Fishing
  Snowshoeing
---
Note Permitted activities may vary within a park. Please confirm details with park staff.
Be Bear Smart: Download pamphlet PDF.
Canoeing: This is an excellent canoeing and row boating lake with lots of wildlife viewing opportunities from the lake.
Fishing: The lake is stocked with rainbow trout.
Hiking: There is a 3 km loop trail to the second lake and back.
Power boating: Only electric motors are allowed only on East Twin Lake.
Swimming: There is no roped-off swimming area but the deep, clean, cool water is great for a quick dip.
Advisories
Public Safety
Resources