Devonshire Short-Stay Campground
Information: 780-849-7100
Directions to Campground
Devonshire Short-Stay Campground is in Lesser Slave Lake Provincial Park, 5 km north of Slave Lake on Hwy. 88. This campground is designed for RVs equipped with cooking and toilet facilities looking for a short term stopover. It has paved pull-through sites that make it easy to pull in off the highway, set up, and hit the beach! The campground has easy access to Devonshire Beach, a 1.5 km long natural and groomed beach that is perfect for picnicking or enjoying the water. There is also a wheelchair accessible viewing platform.
Water Advisory - Water unavailable at Devonshire Day Use / Devonshire Short-Stay Campground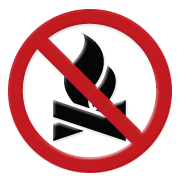 Updated: May 25, 2018
The ban prohibits ALL open fires, including campfires and charcoal briquettes.
Portable propane fire pits and gas or propane stoves and barbeques designed for cooking or heating are allowed.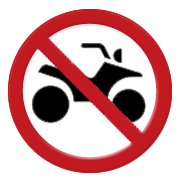 Updated: May 25, 2018
While the majority of Alberta Parks sites do not allow off-highway vehicle (OHV) use, this map displays locations where the Agriculture and Forestry OHV ban is likely to affect OHV users.
For further clarification, please contact the local Alberta Parks office.
Camping: May 15 - Oct 15
Site Type
Campsites
Rate / night
Unserviced
14
$ 21
Amenities
Notes
Camping This is designed as a short-stay campground for RVs equipped with cooking and toilet facilities.  The campground is not suitable for tents.
---
Note:
Any maps and map views are for general information only. Do not rely on them for navigation or to determine legal boundaries.