Operator: Mallaig Chamber of Commerce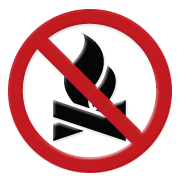 Updated: May 24, 2019
The ban prohibits ALL open fires, including campfires and charcoal briquettes.
Portable propane fire pits and gas or propane stoves and barbeques designed for cooking or heating are allowed.
Camping Notes
Water
No potable water is available. You must bring your own drinking water. The water provided onsite should NOT be used for drinking, cooking or washing (including brushing teeth and washing dishes). It can only be used for purposes like putting out a campfire.