Random Backcountry Camping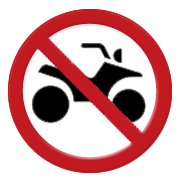 OHV Restriction in Effect
Stony Mountain Wildland Provincial Park is accessible by travelling south of Fort McMurray on Hwy. 63 for 53km, and east on forestry road for 10km where a dead end can be used as a staging area. The remaining trail into the park is approximately 8 km, accessible by OHV/snowmobile. This location has no designated campsite, please be respectful with random camping. Stony Mountain Wildland Park preserves excellent examples of patterned and non-patterned fens. The park includes part of the range of a small caribou herd.
Camping Notes

Camping
Random backcountry camping is permitted in this park.  There are no campsites or facilities.  No permit or fee is required. 
Review our

 

random backcountry camping page for restrictions and recommendations on where to set up camp.
Any maps and map views are for general information only. Do not rely on them for navigation or to determine legal boundaries.