Smoky River South Group Use
Information: 780-827-7393
Directions
Closure - Campground closed EXCEPT for August 1-7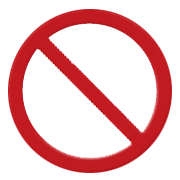 Park Closed
Due to bridge construction, Smoky River Group Campground will be closed for summer 2018 EXCEPT during the week of the Canadian Death Race which is taking place August 3-5, 2018.
Rates & Reservations
Camping/Day Use: May 18 - Sep 6
Site Type
Units
Extra Unit
Power Sites
Power Rate
Rate / night
5 Units
Group Camping
22
$ 24
-
-
$ 170
Group Day Use
-
-
-
-
$ $70
Reservations: May 18 - Sep 6
Phone
780-827-7393
Fee
$12
Begin
Feb 05
Amenities
Firepits
Pit/Vault Toilets
Water - Pump
Camping Notes
During the Canadian Death Race (starting the Wednesday before and continuing to the Wednesday following), Smoky River South is operated as a First Come-First Served campground with self-registration ONLY.  The cost is $26 per night per campsite. 
You are expected to bring your own water. Government of Alberta regulations require that water from pumps like the one located at this site NOT be used for drinking, cooking or washing (including brushing teeth and washing dishes). Water from the pump onsite can only be used for purposes like putting out your campfire.
No firewood is available.
A discount is available for youth groups.
Reservations
---
Note:
Any maps and map views are for general information only. Do not rely on them for navigation or to determine legal boundaries.