Closure - Grassi Lakes Climbing Routes
Please be advised of a closure on the left side of the Graceland rock climbing area due to an owl nesting site near the following climbing routes on Grassi Lakes:
You Ain't Nothing But a Hang Dog
Memphis
It's Now or Never 
These routes are closed until further notice.
Notice - Wildlife Corridor at Canmore Nordic Centre
Please note that the trails within the designated wildlife corridor at the Canmore Nordic Centre which are within Bow Valley Wildland Provincial Park are closed to public access between December 1, 2016 and June 15, 2017.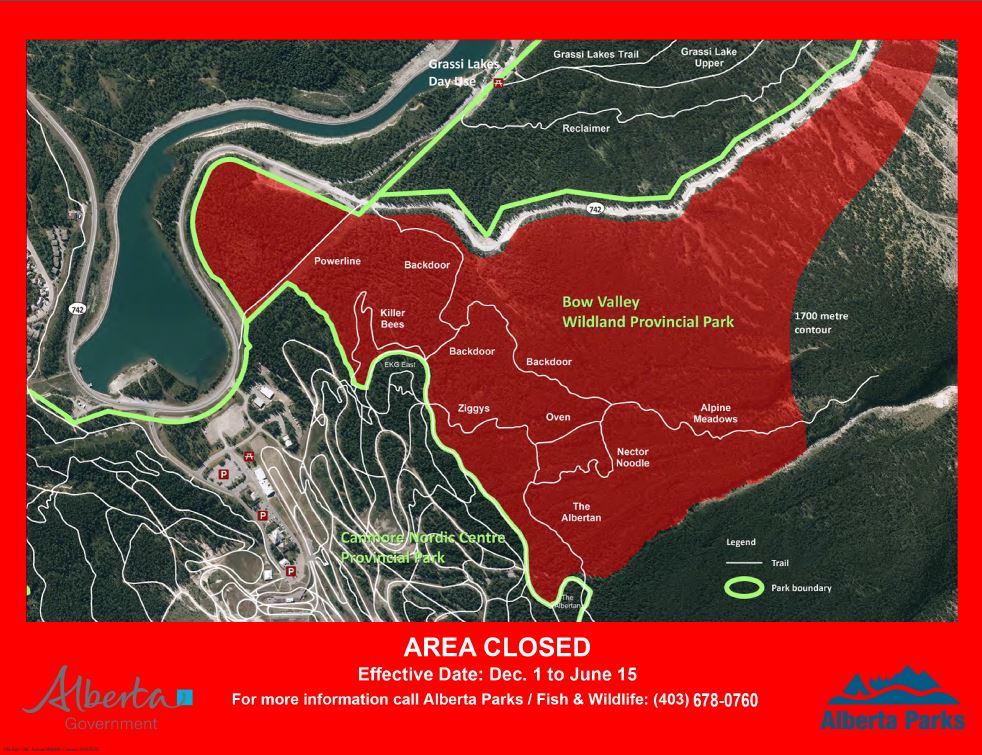 Affected Areas
Closure - Portion of the Grassi Lakes Trail
A section of the Grassi Lakes trail (the "more difficult" portion, left at the fork) is closed due to dangerous ice flows. The "easy" portion Grassi Lakes trail remains open (right at the fork).
Affected Areas