August 10, 2019
Convenience for Campers & Day Users
The Pigeon Lake Visitor Centre is a hub of information and activity in the heart of the park. It offers visitors a cash-only store full of snacks, treats and camping supplies, as well as information about the natural history of the park. The Visitor Centre is located in the Day Use area close to the beach and boat launch, within walking distance of the camping loops.
Campers
Pigeon Lake is a large campground with treed campsites spacious enough to accommodate units of any size. It is a popular family camping spot that offers outdoor recreation opportunities for people of all ages and abilities. Pigeon Lake campground has a great trail system that leads to the Day Use Area, where campers can purchase their morning coffee, forgotten camping necessities and little extras to make their stay more enjoyable. The Visitor Centre also has firewood and ice for sale to save campers the drive up to the booth.
Day Users
Visitors looking to escape the city for the day can enjoy the large Day Use area. There is no fee for day users to enjoy the park between 7:00 a.m. and 11:00 p.m. and there are picnic tables and fire pits available near the beach. Because burning deadfall (fallen trees and sticks) is not allowed in the park, the Visitor Centre has firewood available for purchase, along with anything else you might need to get the fire going to roast some marshmallows!
Visitor Information & All-Ages Programs
The friendly Information Officers working at the Visitor Centre are full of useful tips to help park users enjoy their visit to the fullest. They can provide information about the nearby amenities, park activities and recreation opportunities around Pigeon Lake.
The Parks Communicator can be found at the Visitor Centre helping visitors explore the insects, birds, trees and flowers that live within the Park. Throughout the summer there are daytime and evening programs like:
Bug Safari
Set with nets and ID books, visitors will head out on an adventure with Pigeon Lake's Parks Communicator to see what sorts of bugs live in the campground!
Traditional Survival Tools
Take a step back in time and experience how hunters and gatherers traditionally caught their dinner. You will get a chance to try your hand at using the various tools supplied. We will also have a cool display of Archaeological Artifacts!
Art in the Park
Spend your morning getting creative at Art in the Park! Paint the beautiful landscape of Pigeon Lake; capture one of the blooming wildflowers with your watercolor paints or draw a picture of your favourite animal or insect. All ages are welcome and supplies are provided!
Butterfly Count
Journey through the campground to catch and learn about the beautiful butterflies that live in the park! Pigeon Lake's Parks Communicator will help you identify the butterflies and you'll get a chance to hold them as you study the markings on their wings.
Cash Only Store
The Visitor Centre also offers all kinds of snacks and treats, along with items you may need but didn't bring with you. The store is currently cash only, so plan ahead and bring some with you – the nearest ATM is about a 15-minute drive away!
Food and Drink
Send the kids in with a few dollars or come in for a cold treat on a hot day. The Visitor Centre has a wide variety of candy at reasonable prices, including value Surprise Bags for adventurous kids (or adults!). There are even some gluten-free cookie treats available. Satisfy your salty food craving with an assortment of chips, cheesies, jerky and other snacks to choose from. Grab a cold drink or coffee while you're visiting – the store has a variety of pop, juices, waters, hot and cold coffee, and dairy-free milk to choose from.
Games and Toys
Sunshine or rain, the Visitor Centre has what you need. Choose from a variety of card and board games, sports equipment, nature exploration toys, glow sticks, beach toys, and water floaties.
Camping Equipment and Necessities
Forgot an essential camping necessity? There's a good chance we'll have it at the Visitor Centre. From condiments and kitchen supplies to sunscreen, bug spray and personal hygiene products, the store is well stocked with whatever you might need.
If you're planning an overnight or day trip to Pigeon Lake Provincial Park, be sure to stop in at the Visitor Centre, chat with staff, and learn more about what this wonderful park has to offer - we can't wait to see you!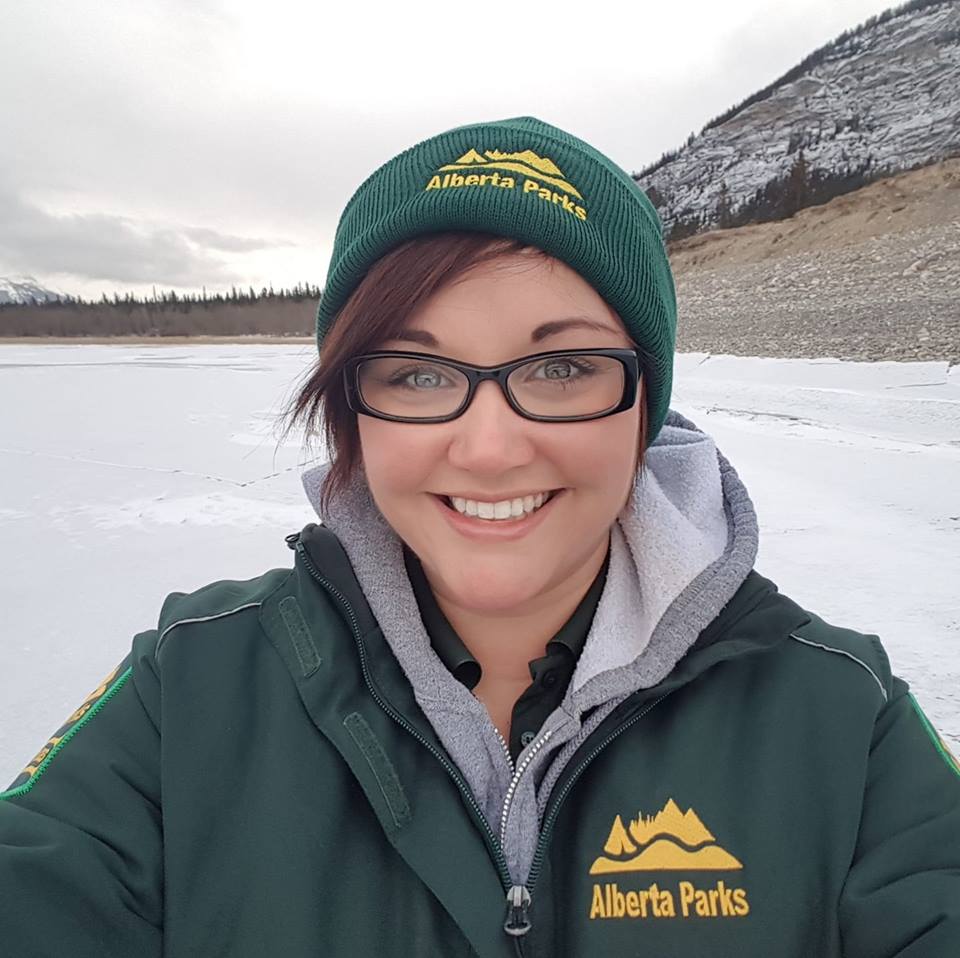 Meagan Smith (Parks Staff)