Volunteering
Hundreds of volunteers contribute thousands of hours each year. Join these enthusiastic people who are giving their time and talents to support Alberta's provincial park system.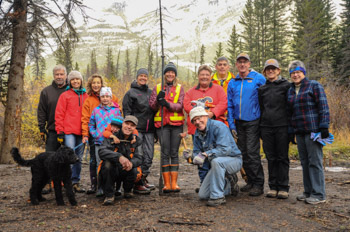 Volunteer Awards and Nominations
Now accepting award nominations
Volunteer Program Evaluation
The 2017 End of Season Survey Results are posted.
Apply to be a Volunteer
Thank you for your interest in volunteering with Alberta Parks. Current volunteer opportunities (if available), will be listed below.
Contact Us
Alberta Environment & Parks
Parks Division, Volunteer Services
2nd Floor, Oxbridge Place
9820 - 106 Street
Edmonton, Alberta, Canada T5K 2J6
Phone 780-427-3582 or 1-866-427-3582
Fax 780-427-5980
E-mail Parks Volunteer