Lat: 49.8066214482 Long: -112.924681983 | Directions
Information: 403-381-5745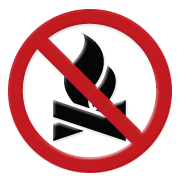 Updated: July 24, 2017
The ban prohibits ALL open fires, including campfires and charcoal briquettes.
Portable propane fire pits and gas or propane stoves and barbeques designed for cooking or heating are allowed.
Park Boundary
Summer Activities

  Geocaching
  Beach
  Birding
  Camping
  Canoeing/Kayaking
  Fishing
  Group Use
  Hiking - Front Country
  Mt. Biking/Cycling
  Picnic
  Power Boating
  Sailing
  Swimming
  Wind Surfing
Winter Activities
  Ice Fishing
---
Note Permitted activities may vary within a park. Please confirm details with park staff.
Birding: The lake, surrounding wetlands and prairie provide a refuge for many migrating birds, habitat for breeding birds and other wildlife. You may see the pelican, red-winged blackbird, American goldfinch, sora and house wren.
Dogs in the Park: Refer to our Campground Guide or FAQ page.
Fishing: Fish for perch, walleye, sauger, whitefish, burbot, trout and northern pike. Check the Alberta Guide to Sportfishing Regulations for info on licenses, seasons and catch limits.
Ice Safety: Check Canadian Red Cross & My Wild Alberta for safety tips.
Power Boating: Power driven vessels are subject to a 12 km/hr speed limit.