Lat: 50.2312032812 Long: -112.928018456 | Directions
Information: 403-897-3933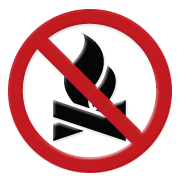 Updated: August 01, 2017
The ban prohibits ALL open fires, including campfires and charcoal briquettes.
Portable propane fire pits and gas or propane stoves and barbeques designed for cooking or heating are allowed.
Park Boundary
Summer Activities
  Beach
  Birding
  Camping
  Canoeing/Kayaking
  Fishing
  Group Use
  Power Boating
  Sailing
  Swimming
  Water Skiing
  Wind Surfing
Winter Activities
  Ice Fishing
---
Note Permitted activities may vary within a park. Please confirm details with park staff.
Birding: Historically, the nationally threatened peregrine falcon has nested along the north shore of the western arm of Travers Reservoir.
Fast Food Concession: Open until early September
Rentals: Fishing boats & paddle boards
Winter Access: The day use area is open all year.  In winter, it is not serviced and open to foot traffic only. 
Ice Safety: Check Canadian Red Cross & My Wild Alberta for safety tips.