Information: May-Sept: 403-362-2962; Sept-Apr: 403-378-4342; Camping Reservations: 1-877-537-2757
Directions to Park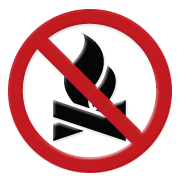 Updated: September 22, 2017
The ban prohibits ALL open fires, including campfires and charcoal briquettes.
Portable propane fire pits and gas or propane stoves and barbeques designed for cooking or heating are allowed.
Park Boundary
Summer Activities

  Geocaching
  Birding
  Camping
  Canoeing/Kayaking
  Fishing
  Group Use
  Power Boating
  Sailing
  Swimming
  Volleyball
  Water Skiing
  Wind Surfing
Winter Activities
  Cross Country Skiing
  Ice Fishing
  Ice Skating
  Snowmobiling (Off-site)
---
Note Permitted activities may vary within a park. Please confirm details with park staff.
Birding: Species include American white pelican, ring-billed gull, California gull, double-crested cormorant, Caspian tern, eared grebe, great blue heron & common tern.  Marsh areas offer habitat for ducks, coots, rails, bitterns & geese.
Power boating: Power vessels are subject to a 12 km/h speed limit in the posted swimming area.
Snowmobiling: Access is to the lake only; snowmobiling is not permitted elsewhere in the park.  Snowmobile staging is permitted from the boat launch parking lot.