Lat: 50.2165056171 Long: -114.193984807 | Directions
Information: 403-627-1165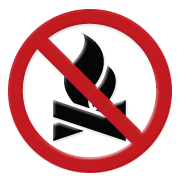 Updated: August 01, 2017
The ban prohibits ALL open fires, including campfires and charcoal briquettes.
Portable propane fire pits and gas or propane stoves and barbeques designed for cooking or heating are allowed.
Chain Lakes Provincial Park is located in a region that is often extremely dry. For this reason, only communal fire pits are provided in the park's campground. Communal fire pits may be used only during appropriate weather conditions (firewood is supplied at no extra cost).
Park Boundary
Summer Activities

  Geocaching
  Beach
  Birding
  Camping
  Canoeing/Kayaking
  Fishing
  Group Use
  Horseshoes
  Power Boating
  Sailing
  Wildlife Viewing
  Wind Surfing
Winter Activities
  Ice Fishing
---
Note Permitted activities may vary within a park. Please confirm details with park staff.
Power Boating: There is a 12 km/h speed limit. NO TOWING is allowed. Water skiing, tubing and wake boarding are prohibited.
Fishing: Chain Lakes has rainbow trout. If you catch an "at risk" bull trout, you must release it in good condition.
Ice Safety: Check Canadian Red Cross & My Wild Alberta for safety tips.
Wildlife Viewing: Enjoy scenic views of the Livingstone Mountain Range from shore. Many wildlife species, including pelicans & moose, are found here.
Concession: Taste of Country Cookhouse offers home-cooked meals - fries, burgers and ice cream. Open