Lat: 49.431371 Long: -114.393328 | Directions
Information: 403-627-1165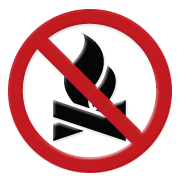 Updated: July 20, 2017
The ban prohibits ALL open fires, including campfires and charcoal briquettes.
Portable propane fire pits and gas or propane stoves and barbeques designed for cooking or heating are allowed.
Camping in Castle Provincial Park
There are 2 different kinds of camping in Castle Provincial Park this summer. Know which permit you need before you go.
Designated Camping Areas 1-9
Camping areas 1-9 along the road corridors in Castle Provincial Park continue to be available for campers in 2017, as they have been in past years.
These Camping Areas are available to all campers for free on a first-come, first-served basis. Permits (no charge) are required.
Check the map and permit (no charge) for locations and permit conditions.
Hunting in Castle Provincial Park
Hunters are not required to attend an orientation.
Hunters must read and sign the discharge permit and carry it with them at all times.
Discharge permits can be downloaded or obtained from any parks office or from a Conservation Officer.
A new permit will be available online for the fall hunt.  
Check Hunting in Castle Parks FAQs for more info.
Park Boundary
Loading...
Camping Areas 1-9
Summer Activities

  Geocaching
  Camping
  Canoeing/Kayaking
  Equestrian - Backcountry
  Fishing
  Hiking - Front Country
  Power Boating
  Swimming
Winter Activities
  Ice Fishing
---