Notice - Kananaskis Closed Areas (including highways)
Posted:  July 12, 2013 @ 12:00 AM
NOTE: The highway 40 and a portion of Forestry Trunk Road between the Highway 40/541 Junction and Cataract Creek have re-opened. The map below will be updated to show these changes later this week.
For photos and videos, check Alberta Transportation's flood 2013 highways map.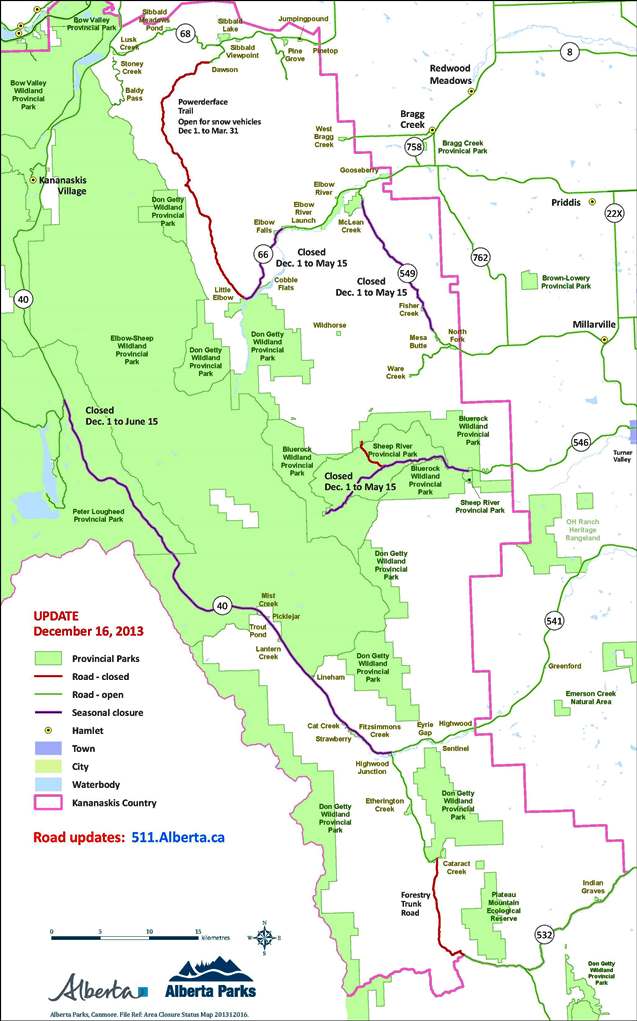 Advisories:
Kananaskis Country
  -  
All Parks