Gregoire Lake Provincial Park
Lat:56.4845928147 Long: -111.185301338 | Directions
Information: 780-743-7437/780-334-2111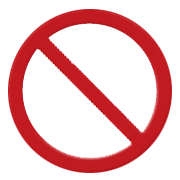 Park Boundary
Loading...
Day Use
Camping
Group Use
Summer Activities
  Beach
  Camping
  Canoeing/Kayaking
  Fishing
  Group Use
  Hiking - Front Country
  Horseshoes
  Power Boating
  Sailing
  Swimming
  Water Skiing
  Wind Surfing
Winter Activities
  Cross Country Skiing
  Ice Fishing
  Snowmobiling (Off-site)
---
Note Permitted activities may vary within a park. Please confirm details with park staff.
Cross-country skiing: 6 km of groomed trails Power boating: power vessels subject to 12 km/h speed limit in beach & boat launch areas. Snowmobiling: access to lake only - snowmobiling is not permitted elsewhere in the park; snowmobile staging is permitted from boat launch parking lot to designated snowmobile trails in the vicinity.