Lat: 56.4845928147 Long: -111.185301338 | Directions
Information: 780-743-7437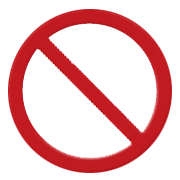 Park Closed
Gregoire Lake Campground, Day Use Area and Group Use Area are temporarily closed for reconstruction. The anticipated opening date is June 28, 2017, dependent on weather and other factors. Anzac Day Use Area is currently open.
Park Boundary
Summer Activities

  Geocaching
  Beach
  Camping
  Canoeing/Kayaking
  Fishing
  Group Use
  Hiking - Front Country
  Horseshoes
  Power Boating
  Sailing
  Swimming
  Water Skiing
  Wind Surfing
Winter Activities
  Cross Country Skiing
  Ice Fishing
  Snowmobiling (Off-site)
---
Note Permitted activities may vary within a park. Please confirm details with park staff.
Cross-country skiing: 6 km of groomed trails
Power boating: Power vessels are subject to a 12 km/h speed limit in the beach and boat launch areas.
Snowmobiling: Snowmobiling is only permitted to access the lake.  Snowmobiling is not permitted elsewhere in the park. Snowmobile staging is permitted from the boat launch parking lot to designated snowmobile trails in the vicinity.