Canmore Nordic Centre Day Lodge
Lat: 51.090091 Long: -115.385017 | Directions
Information: 403-678-2400
Fax: 403-678-5696
email: Canmore.NordicCentre@gov.ab.ca
Year-Round
(Jan 01 - Dec 31)

(Jan 01 - Jan 01)

(Jan 01 - Jan 01)

(Jan 01 - Jan 01)
Monday
9:00 am - 5:30 pm
Tuesday
9:00 am - 5:30 pm
Wednesday
9:00 am - 5:30 pm
Thursday
9:00 am - 5:30 pm
Friday
9:00 am - 5:30 pm
Saturday
9:00 am - 5:30 pm
Sunday
9:00 am - 5:30 pm
Notes
Information counter (until 5:00 p.m.)
Day and season trail pass sales (until 5:00 p.m.)

Fresh Trax Café (9:00 a.m. - 5:00 p.m.) - serving hot and cold meals, beverages and energy snacks

Washrooms, change rooms, showers (until 5:00 p.m.), day lockers, fireplace and seating

Meeting/function rooms available for rent
Facility administration offices (until 5:00 p.m.)
Cross-country ski and mountain bike sales and rentals, lessons and tours available through Trail Sports
Daylodge closes at 4:30 p.m. December 24 and re-opens at 9:00 a.m. December 26 each year.  It also closes at 4:30 pm on December 31.
---
Note:
Any maps and map views are for general information only. Do not rely on them for navigation or to determine legal boundaries.
Advisories
---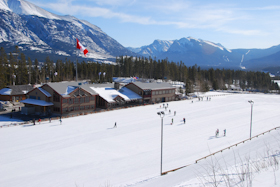 }