Closure - Blasting at Yamnuska Quarry March 29
Please be aware of blasting operations at the Yamnuska Quarry on Wednesday, March 29, 2017. On the night of Tuesday, March 28, 2017, the parking lots will be closed later in the evening to prepare for the following day's blasting. Trail closures will include the Yamnuska Day Use Area, Yamnuska Trail and Climbing Access Trail.   
March 28: Yamnuska Day Use Area closed late evening.
March 29: Yamnuska Day Use Area, Yamnuska Trail/ Climbing Access closed due to blasting.
These areas will not be open until blasting has been completed for the day.
Affected Areas
Notice - Wildlife Corridor at Canmore Nordic Centre
Please note that the trails within the designated wildlife corridor at the Canmore Nordic Centre which are within Bow Valley Wildland Provincial Park are closed to public access between December 1, 2016 and June 15, 2017.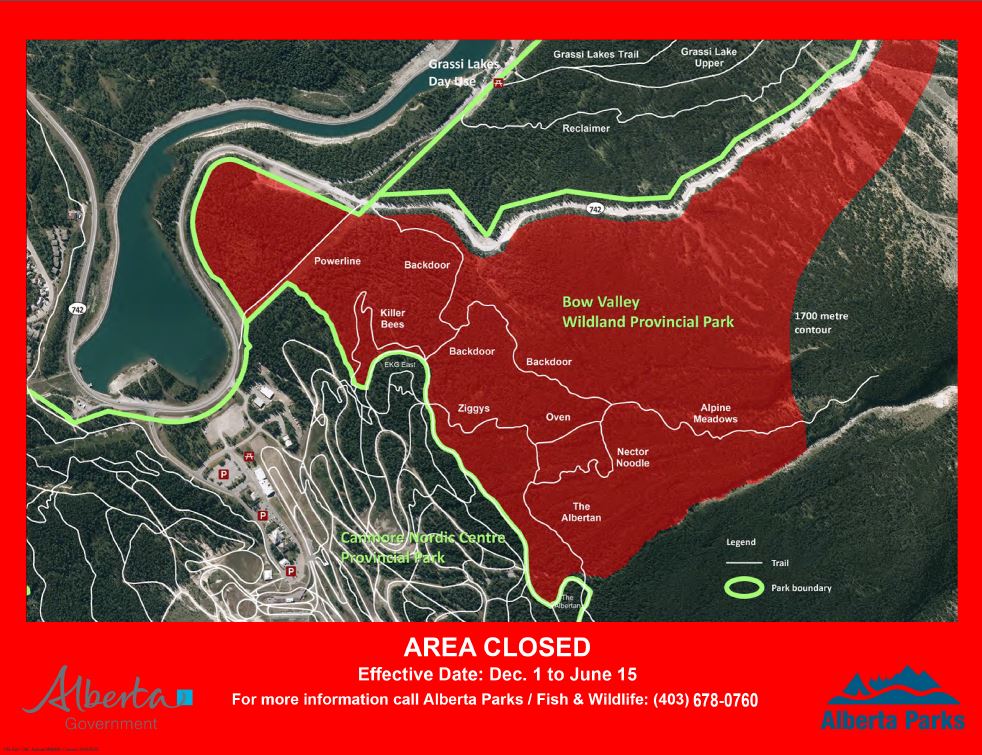 Affected Areas