Lat: 52.466544 Long: -113.984551 | Directions
Operator: Closson/Heaslip (1281791 Alberta Ltd.)
Information: 403-748-4066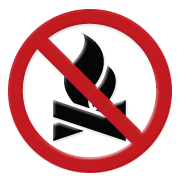 Fire Ban
Effective: April 06, 2016
The ban prohibits ALL wood, briquette & propane/natural gas fires, Patio heaters, turkey fryers and Tiki torches

Liquor Ban
Starting: May 19, 2016 @ 12:00 PM Ending: May 23, 2016 @ 06:00 PM
The ban applies to all campgrounds and group campgrounds within the park. The ban prohibits possession and consumption of liquor.
Park Boundary
Amenities
Boat Launch
Firepits
Firewood Sold
Fish Cleaning Stations
Flush Toilets
Pay Phone
Playground
Power
Sewage Disposal
Showers
Water - Hookup
Water - Tap
Maps & Guides
Online Reservations
---
Note:
Any maps and map views are for general information only. Do not rely on them for navigation or to determine legal boundaries.